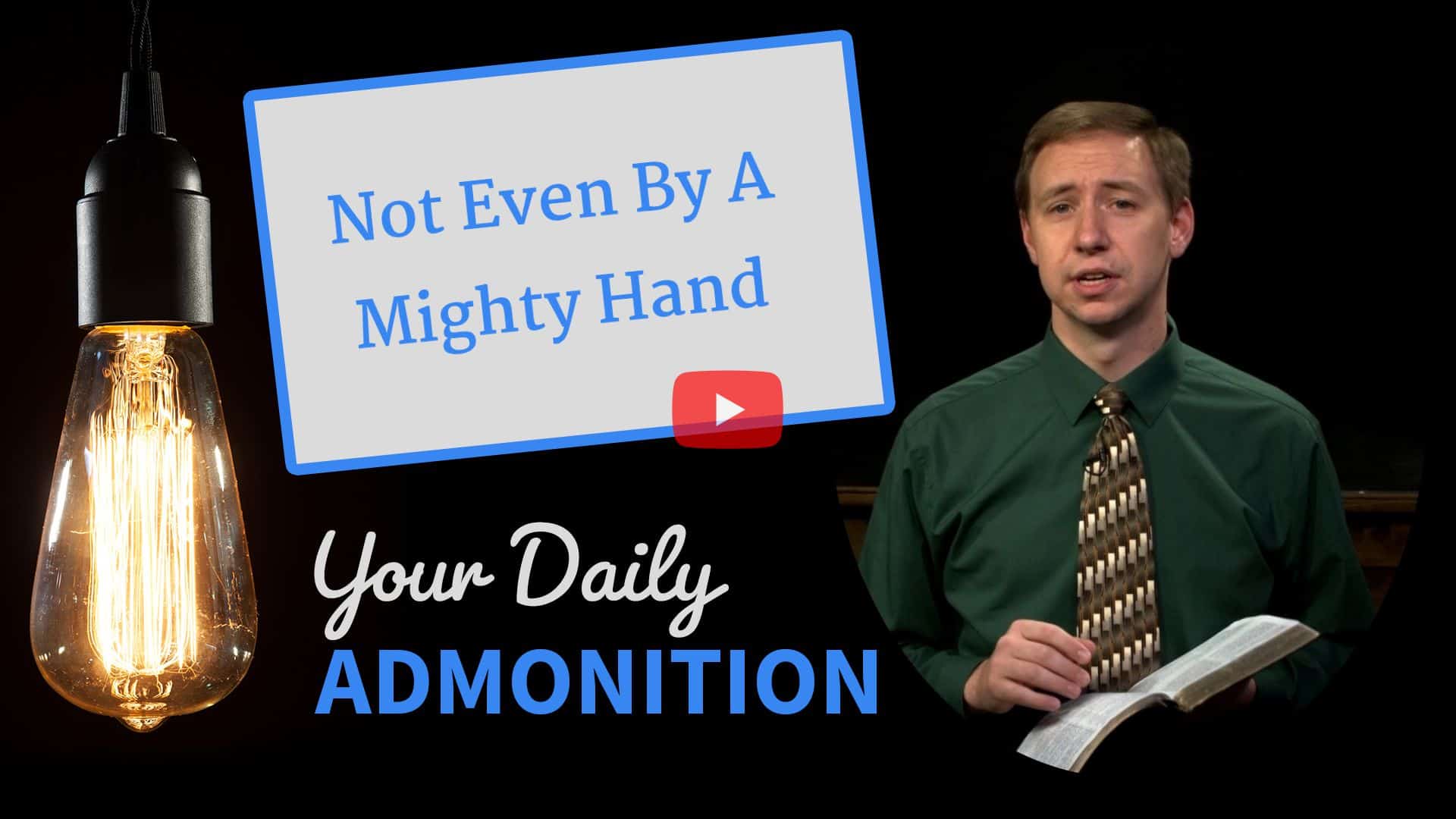 Scripture:
Exodus 3:19-20
Description:
Scripture:
Ex 3:19 "But I am sure that the king of Egypt will not let you go, no, not even by a mighty hand.
20 "So I will stretch out My hand and strike Egypt with all My wonders which I will do in its midst; and after that he will let you go.
Transcript:
And now, Admonition, brought to you by the Collierville Church of Christ.
Have you ever started a task that you were pretty confident you would succeed at? You would be able to be successful and accomplish that goal? What if somebody gives you a task? Do you want them to give you a task? You can actually complete? Well, God gives Moses a task and then tells him, But it's not going to work out. God does that with his profit. Sometimes God will send Moses to Pharaoh and he will tell Moses, you tell Pharaoh to let my people go, and then he tells Moses, and Pharaoh won't listen. Pharaoh won't do it, So God, why are you sending me? Because I am going to deliver my people with a strong and mighty hand. God gave Pharaoh and opportunity, but he already knew Pharaoh wasn't going to give in and Pharaoh would bring his own judgment to bear. Are you willing to hear God today?
For more from the Collierville Church of Christ? Visit Colliervillecoc.org.
---
Details About Admonition
Subscribe to Admonition on Youtube:
Subscribe on YouTube – https://www.youtube.com/channel/UC3syE1ogS5LPeEsnAfgnYrg?sub_confirmation=1
Sign up for a daily devotional by Email: https://cozort.org/free
Leave a comment for the host of Admonition: https://cozort.org/contact
Watch more of Aaron's videos about Salvation, the Gospel, the good news, the gospel message salvation, and in-depth studies of the books of the Bible by visiting https://cozort.org, and Collierville church of Christ.
This video is a production of Collierville Christian Radio, the Collierville church of Christ, and the Gospel Broadcasting Network.
Aaron Cozort is the preacher for the Collierville church of Christ.
The Collierville church of Christ meets on Sundays morning and afternoon at 575 Shelton Road, Collierville, TN 38017.
To learn more about the Collierville church of Christ, visit colliervillecoc.org
Not currently a subscriber to Admonition? Sign up for this daily video devotional by Email: www.colliervillecoc.org/daily or www.cozort.org/free.